Congratulations to David Ronnefalk (Karlskrona MRK) who won the Swedish Championship in 1:8 IC off road at MK Eskil. Jessica Pålsson (Furlunds RCK) finnished second and Hampus Berg (Tomelilla MK) third.

Complete results can as usual be found at MyRCM.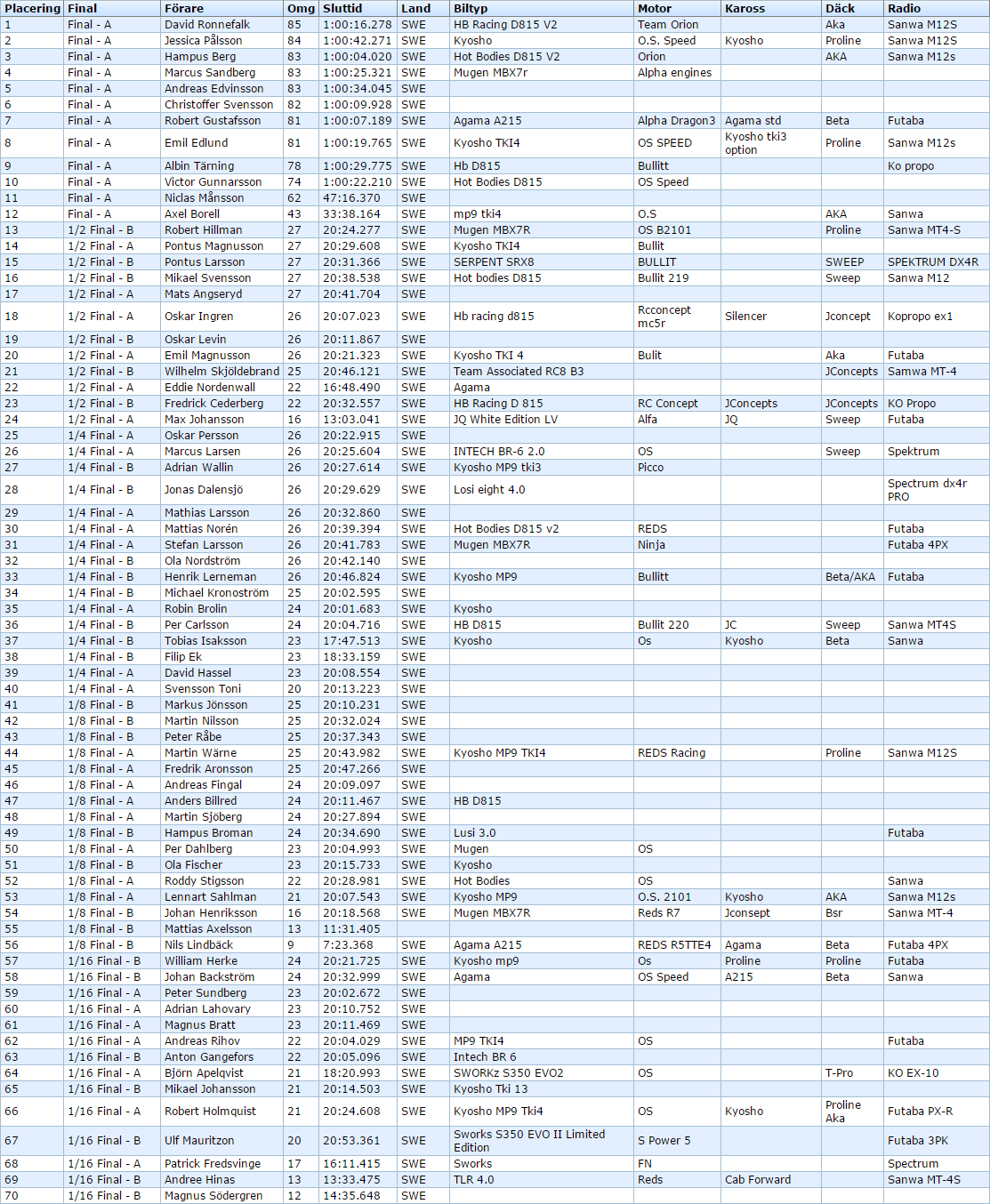 The race can also be seen on youtube thanks to Stefan Svensson (www.eslin.org).

Saturdays qualification.
Sundays finals.
Invitation to the Swedish Championship in 1:8 IC Offroad
Facilities
The offroad track
Timekeeping
Eskilstuna motorsport arena
Airports
Hotels
Camping and cabins
Hostels & BnB
Rental cars
Tourist information
Contact