2014-06-02
The massive pile of boulders and rocks at the south end has been flattened out to a stable ground.


Slowly but surely the boulders are crushed…..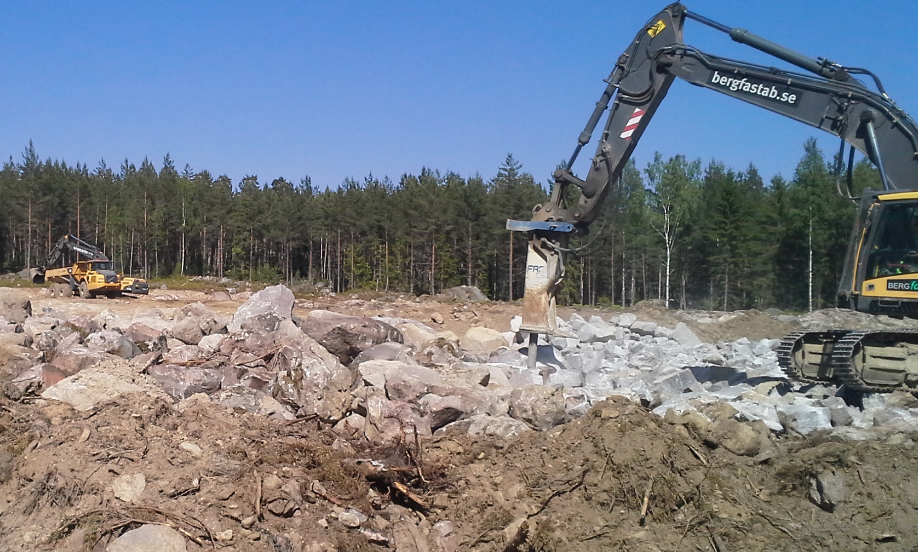 Minutes before blast of the bedrock, inch by inch the ground is shaped and leveled ….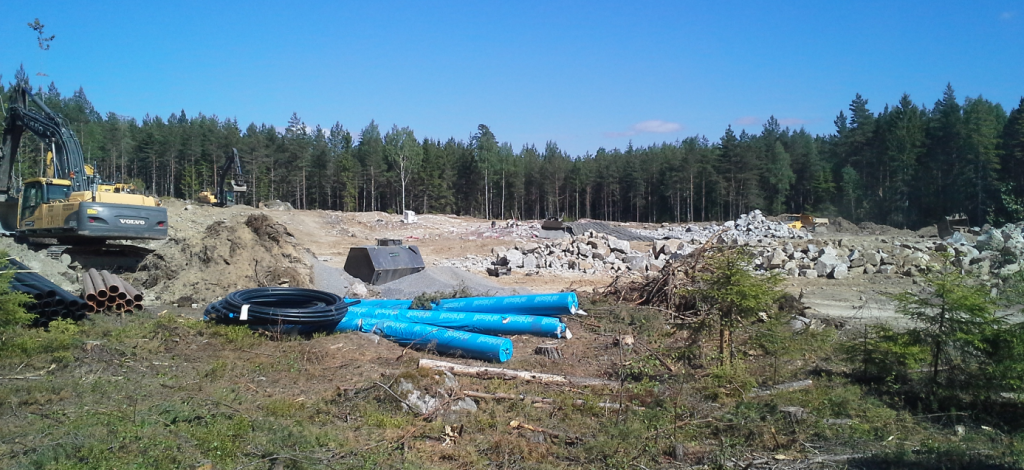 Project and status information from MK Eskil to the other motor clubs on the Eskilstuna Motor Stadium.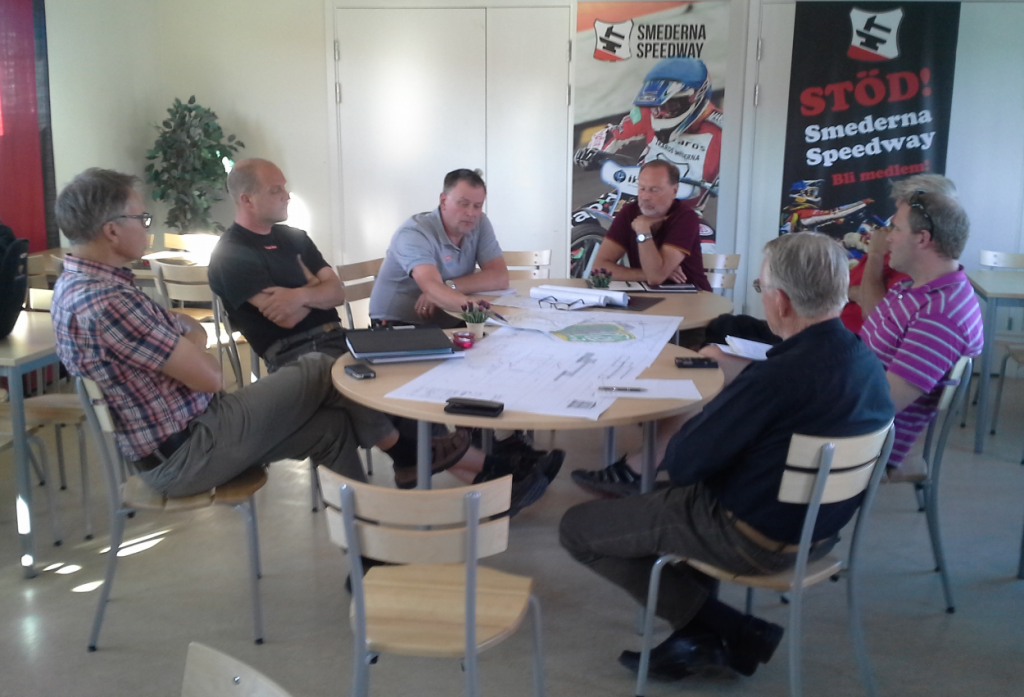 ---
2014-06-07
The main entrance is shaping up.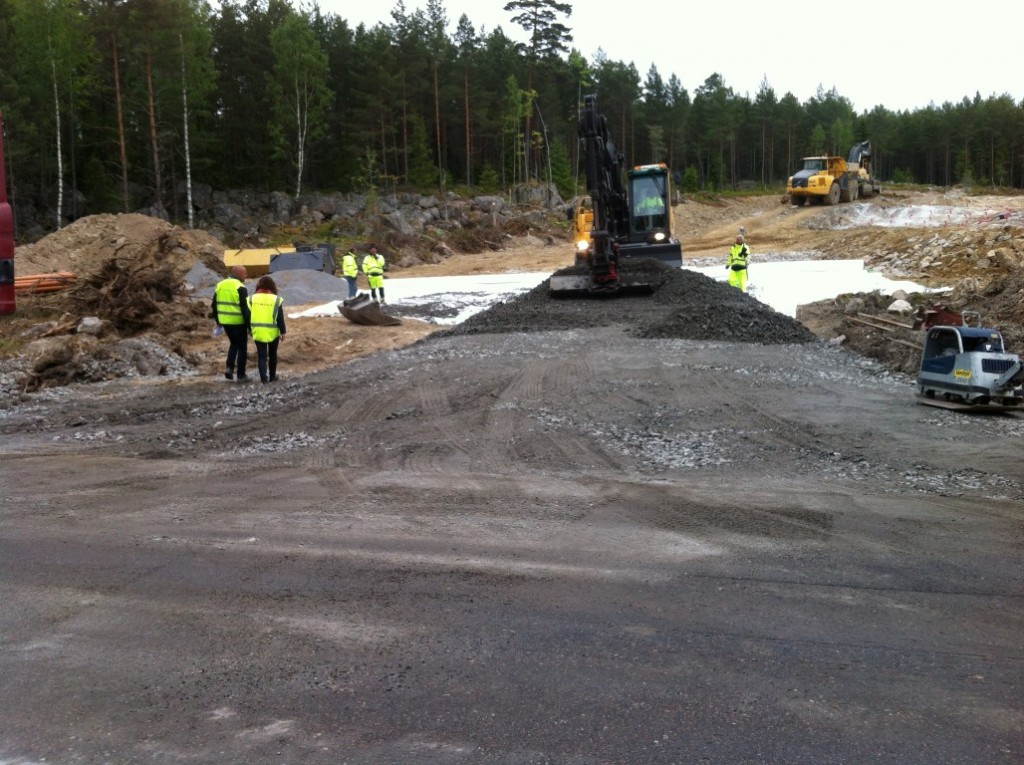 ---
2014-06-10
Work is going on as expected


The main entrance is now used to store equipment. The machine fleet, working every day, in the background.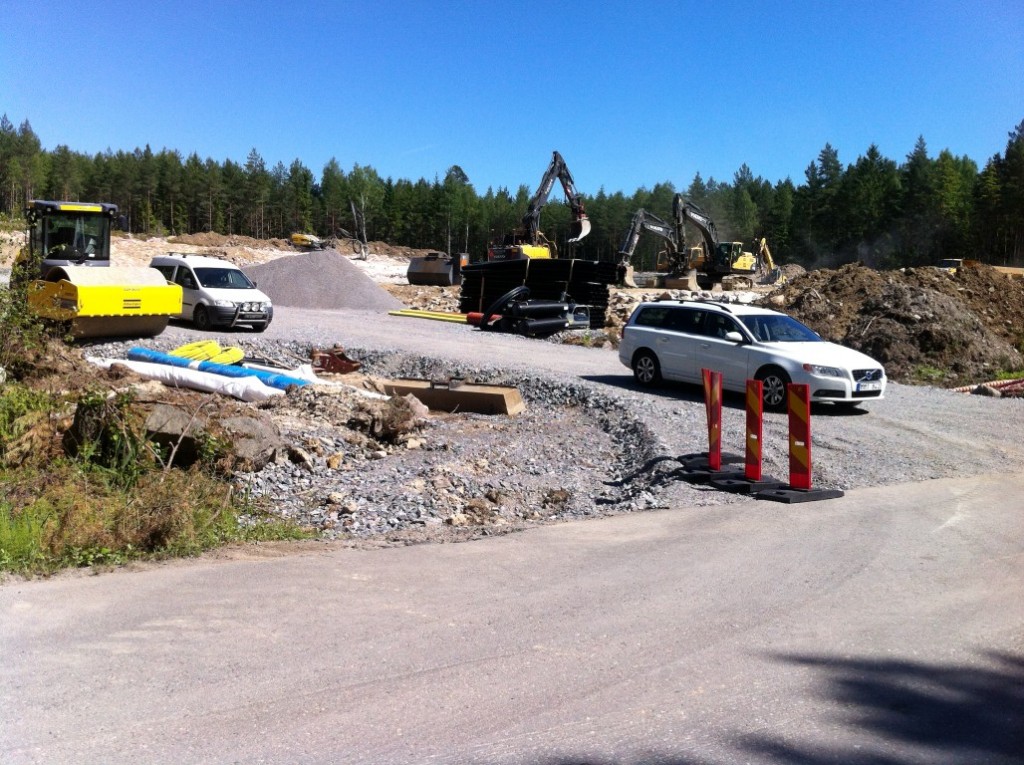 Nice marketing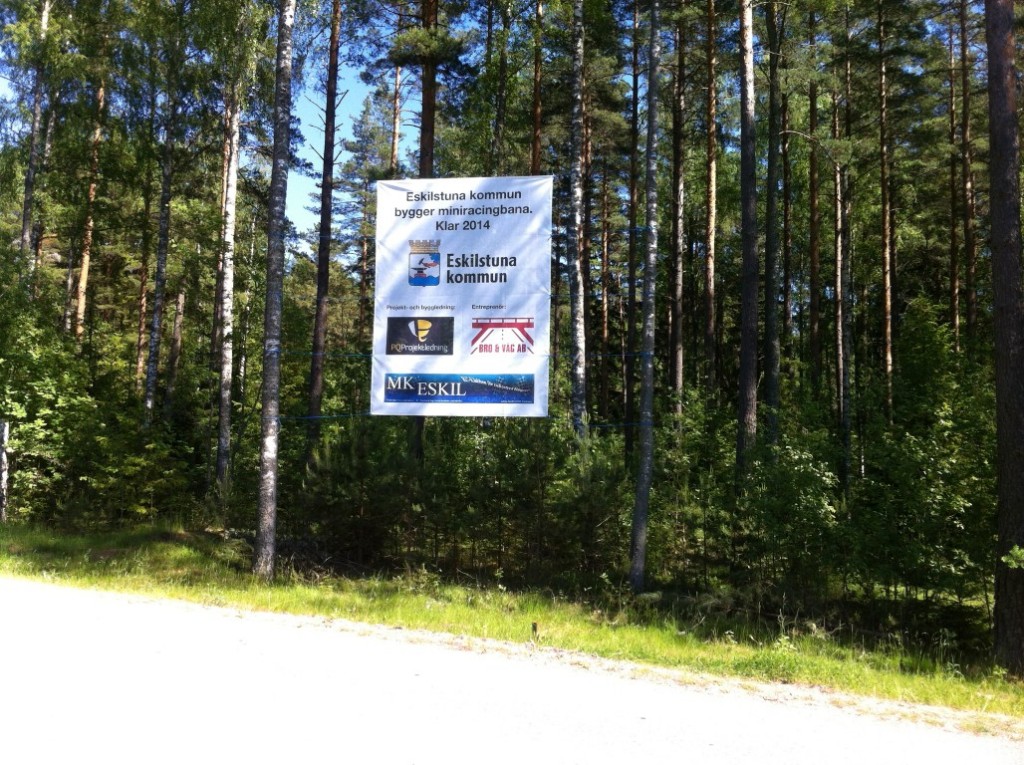 ---
2014-06-17
Area is shaping up and leveled just a few more blasts and the bedrock is defeated!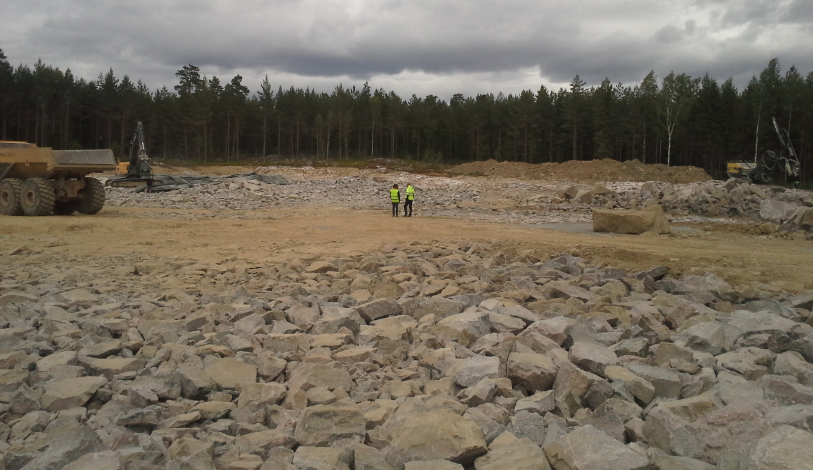 You can almost visualize the south end curve layout on the asphalt track……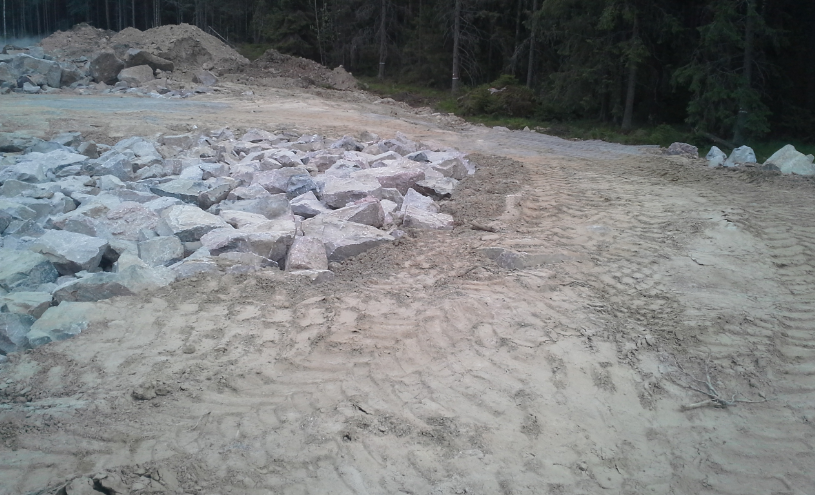 Wow! It is really a big flat area now in contrast from a few weeks ago……

---
2014-06-24
The track area is almost ready for asphalt.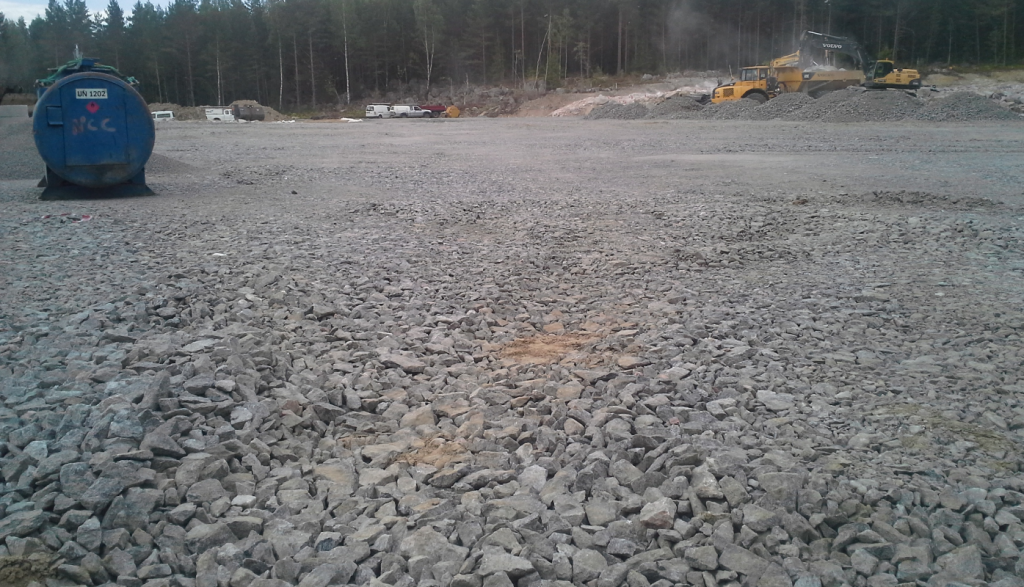 The dirt track is almost ready for paving material also…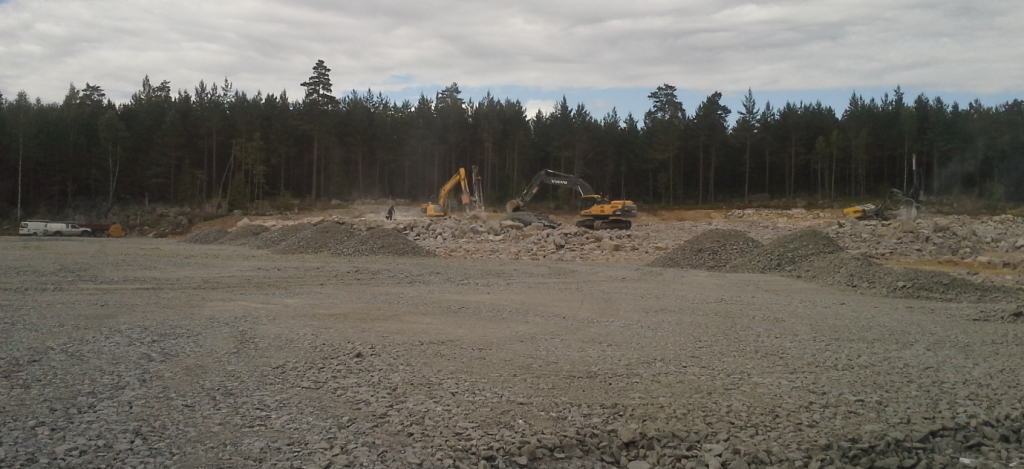 The Surface of the track at the south end is almost 2 meters higher now!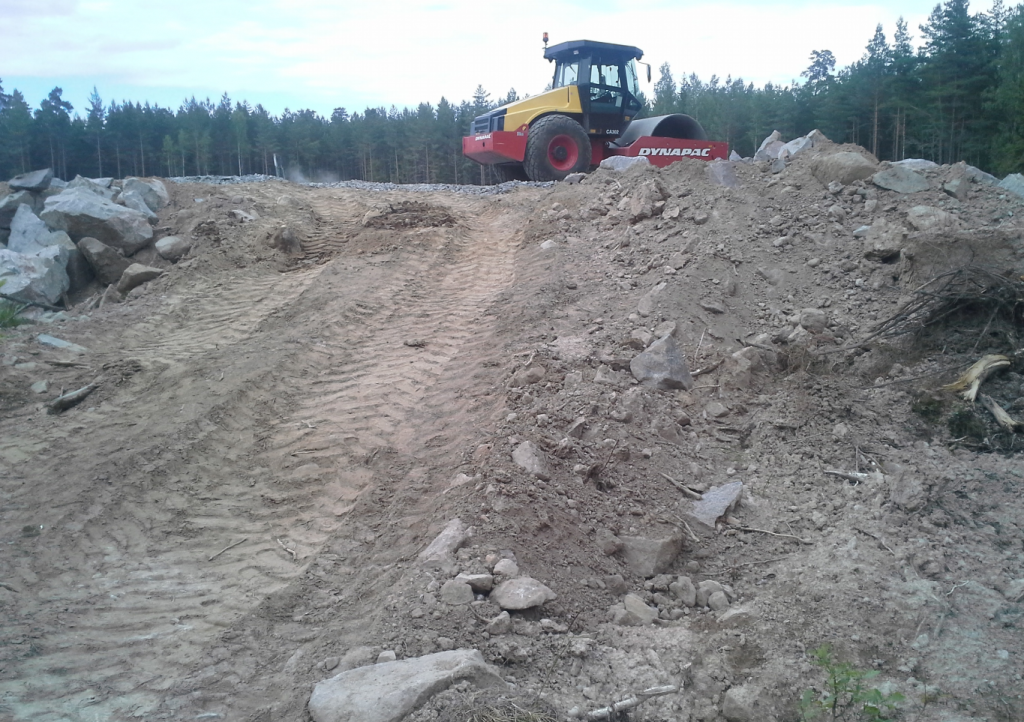 ---